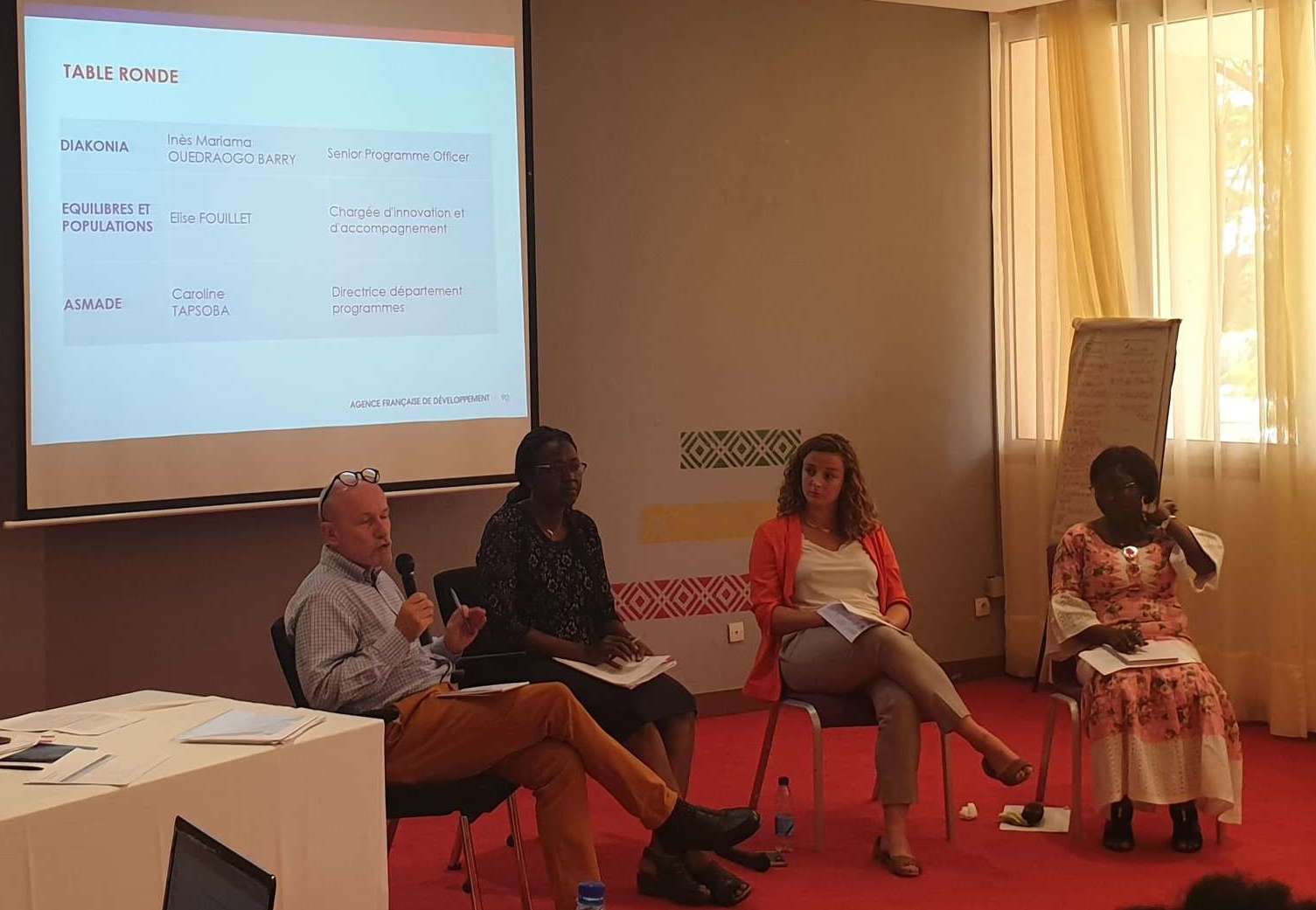 – Testimonial – Caroline Tapsoba, Head of the Projects and Programs Department for ASMADE
« We must keep up our efforts and commitment to develop a role for the Alliance Droits et Santé network in supporting its member organizations' work towards continuous quality improvement. »
You are a member of the Organizational Development Fund grant committee: how does it work ?
The grant committee is composed of a chairperson and six members. It was created during an Alliance Droits et Santé workshop held in Cotonou in March 2019. The workshop took place under the aegis of strengthening partnerships between Alliance members by defining a shared advocacy strategy and strategizing about governance within the network. This spirit of shared governance prompted setting up the grant committee. It determines which applicants will receive a grant for organizational strengthening activities. More broadly, the committee supports members in identifying and formulating their needs. The committee convenes at different stages of Organizational Development Fund calls for proposals. The committee first receives grant applications, and then splits into subgroups to consider them, being careful to avoid conflicts of interest. The committee then sets out its decisions in a report signed by all members.
What do you think about the early days of the grant committee's work ?
I like the way the committee has worked since the beginning. Members have made great efforts and have shown much motivation in the quality of work they have done. Because of the Covid-19 pandemic, committee members have learned how to use new communication tools to hold regular meetings remotely. I find that the committee members have strengthened their capacity to adapt and have bolstered their personal and collective resilience.
What do you think about your role on the committee ?
As a committee member, I work on reviewing proposals and help Alliance Droits et Santé achieve its objectives, which include, among other things, strengthening the organizational capacities of its members through continuous quality improvements. I participate in every stage of the process, from analyzing proposals to awarding grants. For me, this is a professional learning experience. It has strengthened my sense of critical analysis and mediation, both personally and professionally.