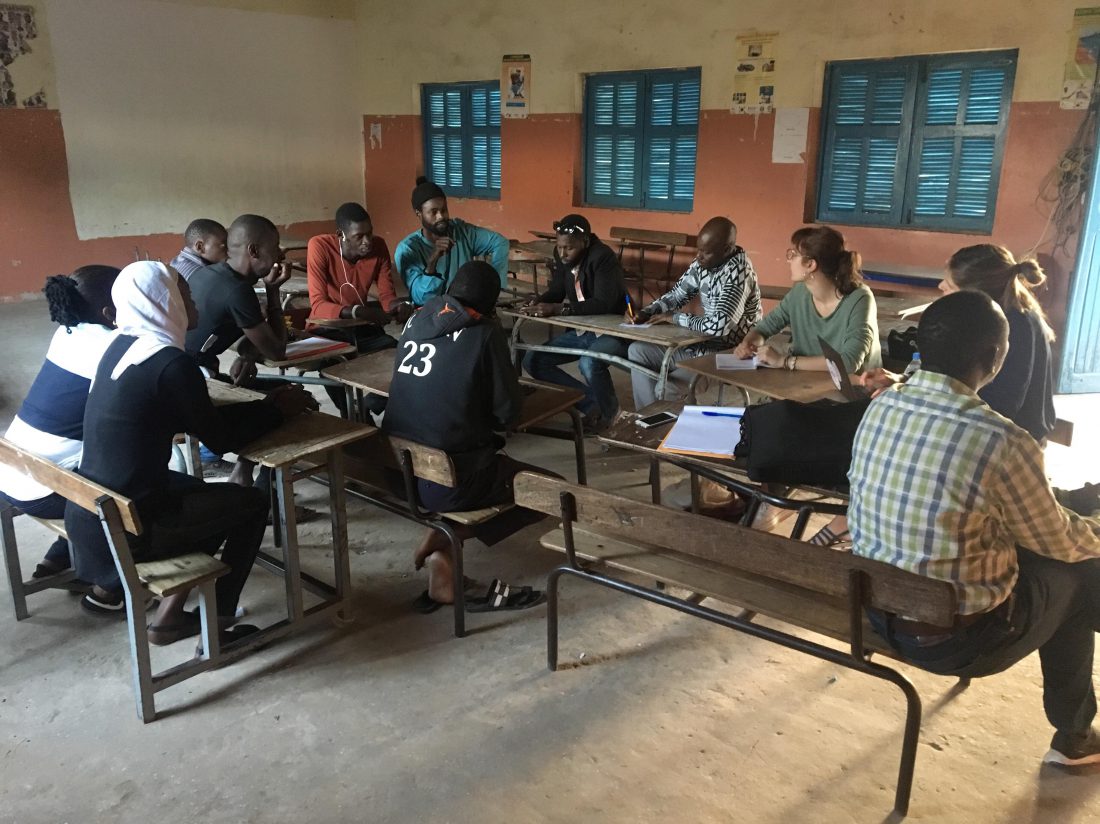 – Interview : Thiaba Sembene, working so more women and young people participate in political decision-making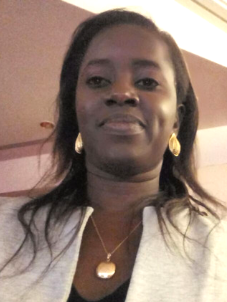 Thiaba Sembene is a Programme Manager for the Siggil Jigéen Network, a partner in the Drumbeats Project.
What role does the Siggil Jigéen Network play in the Drumbeats Project?
The Siggil Jigéen Network is an implementing partner. We are responsible for helping achieve the project's goal: promoting participative and inclusive democracy that benefits women and youth. We do this by drumming up questions and debate about individual behaviors and social norms, and by enabling our target groups to take direct political action. In this effort, I help coordinate these activities at our headquarters while another colleague works in the field in order to carry out activities in the community. Practically speaking, the Siggil Jigéen Network, in partnership with Equipop and ONG 3D, conduct the groundwork, which ranges from making maps that show the current participation of youth and women in Saint Louis, to teaching our target groups about the project's topics, and then assisting the groups with collective social-mobilization activities.
What are the main obstacles preventing women's political engagement and civic participation?
They are primarily cultural and informational. First, both prejudice and the perception of a woman's role, notably that she must bear the bulk of family responsibilities, curb women's ability to participate in civic matters. Second, women lack information about civic participation, rights, and governance; they also lack money and solidarity networks. Despite a gender-parity law enacted in 2010, Senegalese women remain under-represented in local governing bodies, such as neighborhood councils, health-development committees, and municipal boards or offices.
What does the future look like for Drumbeats in Senegal and the region? 
The future looks promising for Drumbeats because the topic of governance draws attention from all segments of society – government officials, union organizers and members, civil society, and others. In addition, our chosen target – young people and women – count for more than half of the population, but don't fully participate in managing the city or their neighborhoods. The Drumbeats Project combines research, information, public relations, community outreach, and technical and financial assistance so that women and youth can fully participate in managing public resources. Its innovative and integrated approach can also be applied to social mobilization efforts in other localities and at other scales, even for other topics.