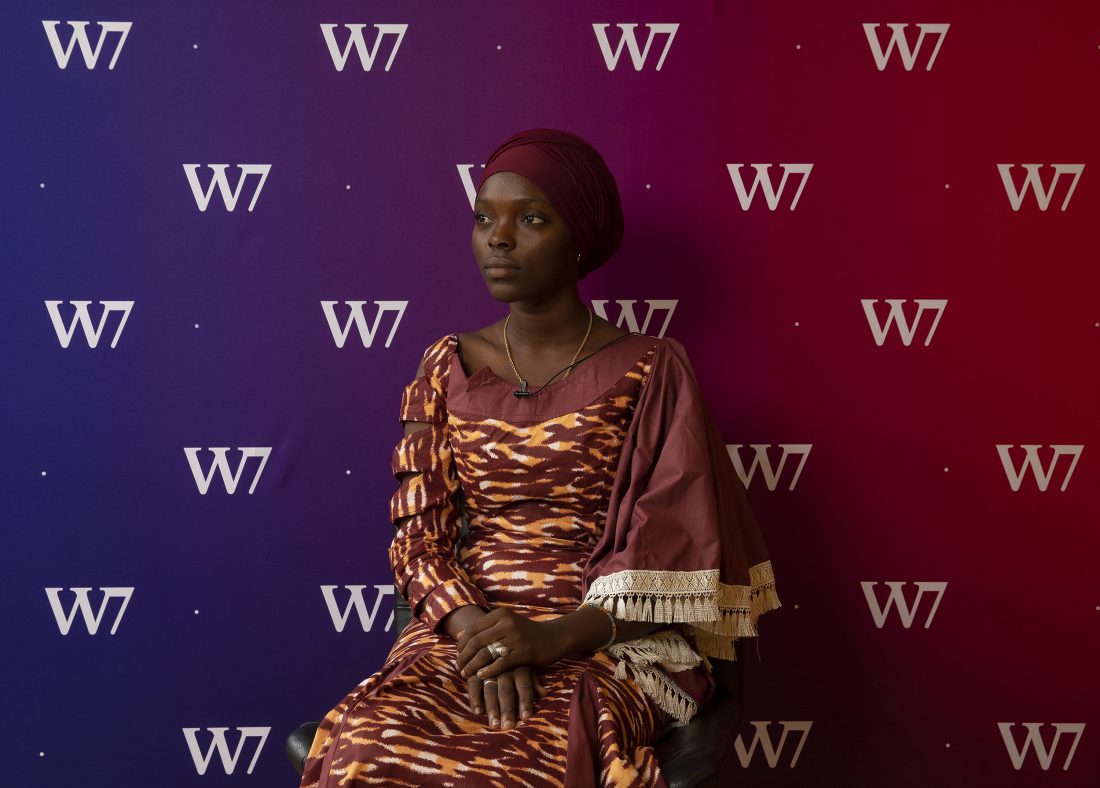 – Interview: Hadja Idrissa Bah, ambassador to the G7 for young West African feminists
Hadja Idrissa Bah is the president of the Young Girl Leaders Club of Guinea and a member of the West African Young Feminists Network.
Why did it make sense to get involved in the G7 this year?
We, young feminists, are the subject of this year's G7, as its stated priority is equality between women and men. There are feminist groups all over the world and giving us the floor during the G7 is very important. It is essential to listen to us, the people affected; we know the issues and difficulties that we face and we are best placed to deliver the messages that decision-makers must hear. We were very happy to be among these great personalities from all over the world; we were delighted to speak on behalf of young feminists in West Africa, and we were especially pleased to convey our network's messages. We presented our members' priorities to G7 officials at the Women 7 Summit, telling them how to help young feminists, how to give us more consideration so that we can say what is wrong and suggest solutions.
What does the Women 7 Movement facilitate or make possible for feminists like yourself? 
The W7 allows us to introduce ourselves and make contacts with people working in the same field all over the world. In this way, feminist groups everywhere know that, yes, we are carrying on the fight in West Africa. They know that there are some very committed young feminists who want to put an end to violence against women and that it is absolutely necessary to listen to them. This movement also helps amplify the voice of young feminists. At the W7 Summit, our speeches were cheered because we spoke from our hearts. We talked about our experiences and our determination to take action. Let's act; everyone wants to conjugate the same verb. We no longer want talk – we want action.
What messages do West African feminists want to convey?
At the G7, we want to convey two important messages. The first is: give the floor to us, listen to us, and consider the recommendations made by young feminists from Francophone West Africa. The second message is: please provide funding for feminist groups like ours. We fight every day. We confront difficulties, lack resources, work for free, and so on. Everyone should think of the young feminists in West Africa. Today, we need financial and technical support so that this fight can be global.