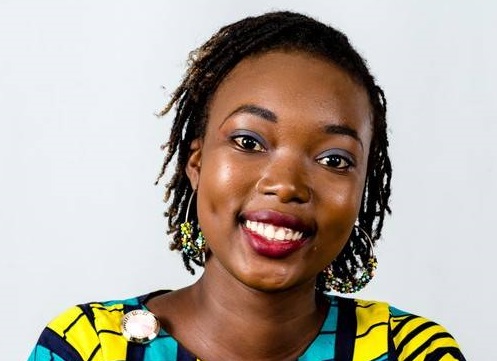 – Interview : Cornélia Glèlè, feminist activist from Benin
Cornélia Glèlè is a member of the Young West African Feminist Network, the West African Young Women Leaders Network, and the founder of EcranBenin.
Can you tell us about the West African Young Feminists Network?

The West African Young Feminists Network is a melting pot of young people from West Afri-can countries who are committed to women's rights. We met for the first time in November 2018 in Ouagadougou, thanks to Equipop. We decided to work together in order to improve the living conditions of women in our West African community; we also wanted to have our voices heard in the run-up to, during, and after the France-chaired 2019 G7 Summit. In order to achieve that, we set up four projects: a vlog
, happenings, a Tweetathon, and a video of influencers.
How can this regional network articulate with your engagement at the national level?

Our regional engagement allows us to assess where other countries stand in terms of women's rights; it also lets us carry out activities in our respective countries. For example, happenings will take place in seve–ral countries, including Benin (my country). They will feature slam poetry performances that aim to denounce the various forms of violence that women suffer. It is a regional project that directly affects each member country in our melting pot.
What are your main battles?

Within the West African Young Feminists Network we are fighting for five main things. We want every woman to have the right to dispose of her body as she sees fit, including deciding when and how many children to have. We want girls, wherever they live, to have access to good-quality education in a secure environment. We want the "equal pay for equal work" rule to be a reality, and we want work done by women to be remunerated at its fair value. We want the share of national budgets allocated to women to be reviewed. Finally, we want women to gain access to decision-making positions. Women know women's problems better than men do. We cannot continue letting men decide whether or not we have the right to have children or to work outside the home. We want to decide for ourselves and let these gentlemen who have always done the job take a rest because they have not managed to change much.
What does it mean for you to be a feminist in West Africa?

Here, people unfortunately do not unders–tand that a feminist is a person who wants the world to be a fairer place. As a feminist, I have to accept that I am at odds with the whole misogynist population. I am not asha–med of this; I just take it on myself. As much as men, women need to be fulfilled and not live for others or in a culture that does not allow them to advance – a culture that, for example, accepts excision or forced marriage. In fact, because all these inequalities must be corrected, we West African feminists have a legitimate reason to exist.