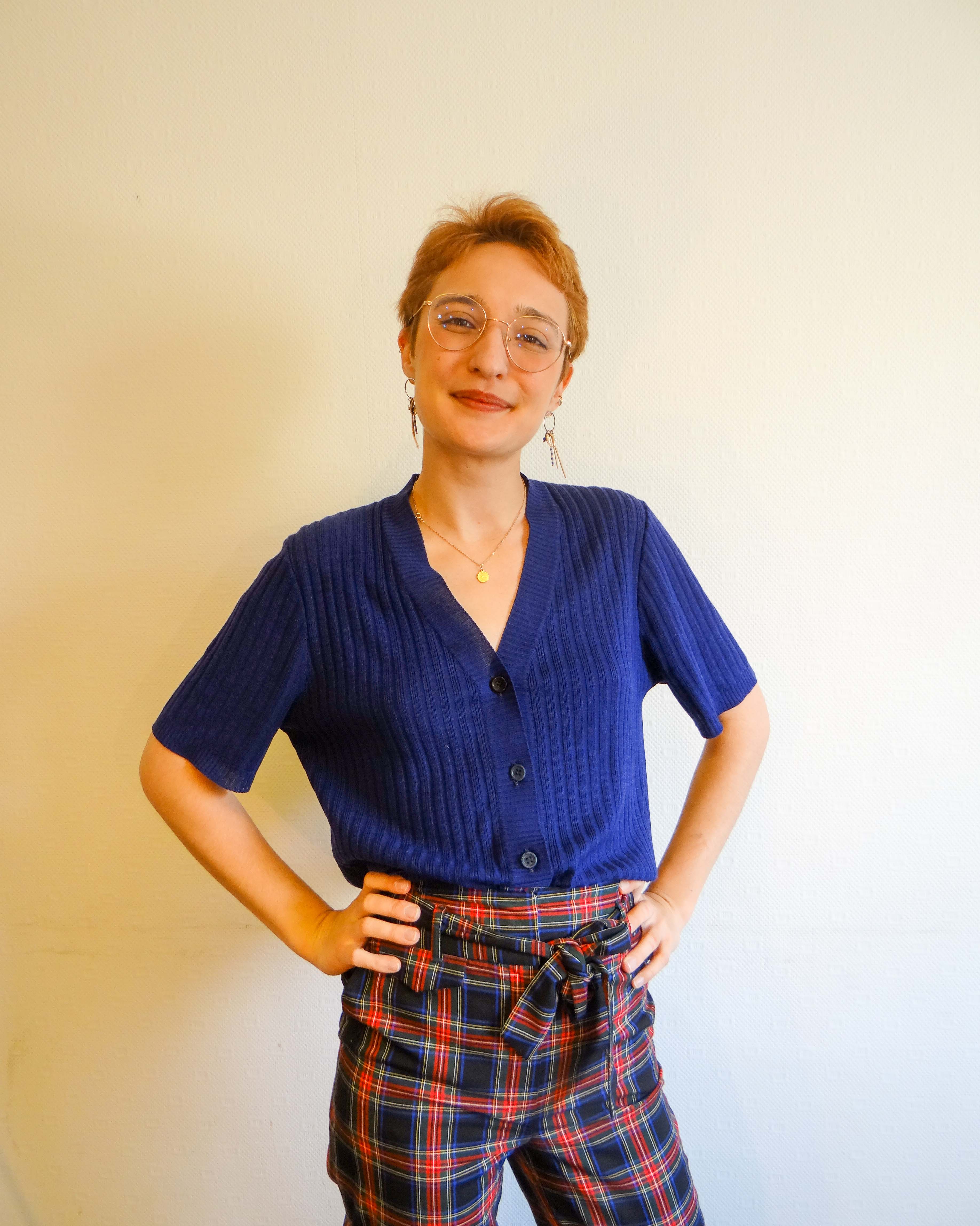 Marion joined Equipop as an intern in 2017 and is now a Communications Officer. From Paris, she participates in the implementation of the organisation's communication strategy.
She works closely with the members of the various divisions and assists Equipop's partners in the implementation of communication projects. She provides operational, technical and thematic support in the design/edition of audio and/or visual media, community management, campaigning, events, monitoring and evaluation, etc.
In particular, she participated in the incubation, coordination and implementation of a multi-channel (digital, events, training, media) and multi-actor (NGO partners, champions, artists) communication campaign conducted in 2020 by the Rights and Health Alliance network.
Marion likes to explore creative communication tools and to learn on thematic, technical and strategic levels: to learn about a subject, a software, a method or to understand a situation and the levers for action to improve it. As a feminist, Marion is interested in Comprehensive Sexuality Education, abortion rights, GBV, intersectional feminism and sexual and gender minority rights. She loves more than anything the fact that she works and exchanges on a daily basis with people committed to women's rights (colleagues, associative partners, West African and French feminists).
Parcours : Marion is a graduate of the University of Paris-Dauphine. She obtained a Bachelor's degree in Social Sciences and a Master's degree in Public Affairs and Advocacy. In parallel, she also completed a first year of training in Dramatic Art at the Atelier Blanche Salant & Paul Weaver.
Langues : French - native, English - advanced, Spanish - advanced